Making the leap into freelance writing is scary, especially when you're starting from scratch. Finding clients is the hardest/easiest part.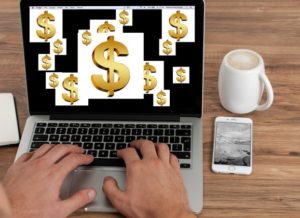 Yes, you read that last bit right. Finding clients is hard and easy.
Google "how to start freelance writing" and after scanning a few blogs and articles, the first thing you'll probably notice is how contradictory advice on starting out is. Some people were just going about their lives when a company reached out to them and asked for content. Next thing the person knew, more companies came a-calling and all of a sudden they had a successful freelance writing business. That's the ideal way to start, of course.
For others, breaking in proved a lot harder. They spent weeks, months, sometimes even years applying to every ad, cold pitching local companies, telling their friends and family to spread the word about their business. Then, one day, their lucky break arrived and they landed their first client. Then a second client came along. Then a third. Then a fourth.
My point is that there is no one perfect, great way to break into freelance writing. It's different for everyone. Maybe you'll get lucky and your first client will find you. Maybe you'll have to spend hours trolling LinkedIn, Twitter, and freelance boards until you land a job.
If you fall into the second category, please don't give up easily. Trying to find freelance work is tough. All the rejections, unanswered emails, and  one-cent-per-word assignments can break you down after awhile. So many companies need writers. And eventually, you will find a company that is willing to pay you what you deserve for your talent.
You just have to hang in there. Seek out other freelancers. Commiserate. Ask for advice. Take a break. But don't give up. Never give up.